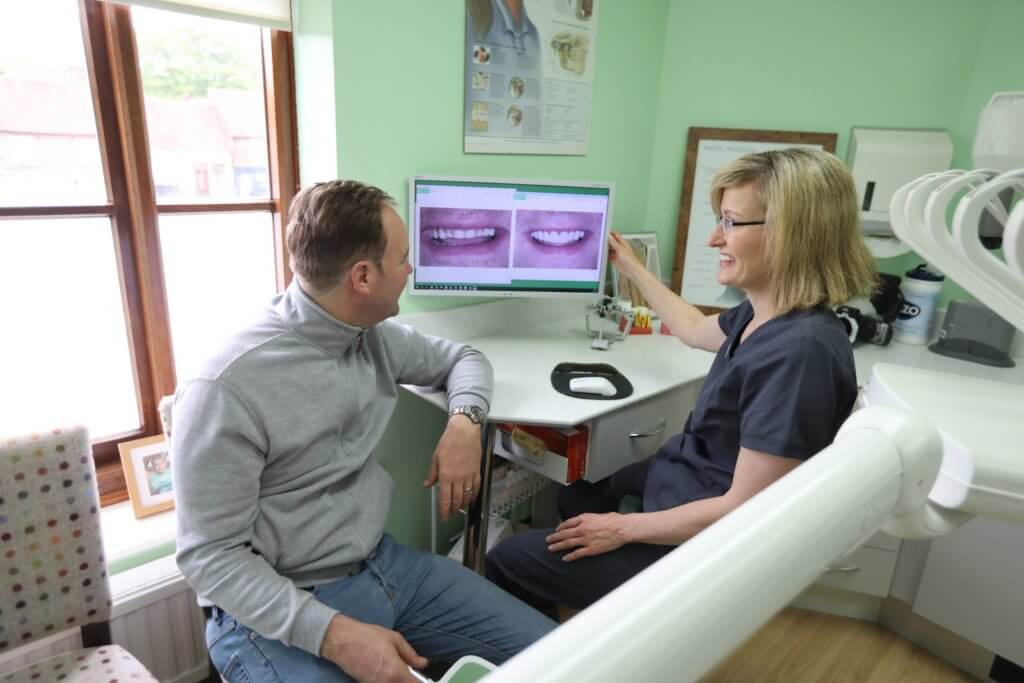 Assessment & diagnosis
Our oral health assessment of all new patients is not just limited to teeth. We start with facial symmetry, jaws, gum evaluation and the other soft parts of your mouth. We look for signs of disease, mouth cancer and injury. The health of each tooth is assessed, fillings, crowns and replacements – which will be led by any initial concerns you have.
Often we take photos or scans, as we like to involve you in the examination process. You can understand the data collected, and we use small cameras to help explain your mouth to you. You can always ask us questions throughout the process too – we are happy to explain anything.
Dr Hall and Dr Judson usually spend time analysing the information gathered, before sending you a written report or offering a meet up to discuss any findings. Careful consideration is taken for costs of potential treatment to match your budget. Usually we can offer multiple options to meet different budgets or offer payment plans if you need treatment sooner rather than later. There is no pressure to take up any treatment – we understand sometimes money or time can be an issue. But we will give you the best route forward and we can offer the best service and skills necessary to conduct your treatment should you choose to go forward with it.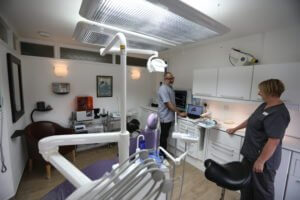 If more complex treatment is identified as a possibility, we will see you again to gather all the extra information we need. This could include study models, which are casts of your teeth, made by taking impressions. We may have to analyse your jaw joint, chewing muscles and your bite. The cast of your teeth can be mounted on an articulator, which simulates how you bite and how your teeth move against each other as you chew. We may take more photos throughout this process, and it may just be the most thorough dental examination you've had! But, this is all part of the process to correctly diagnose and treat our new patients, ensuring the best results for any initial issues we find.
We offer a free consultation to show you around the practice and give you a better understanding of how seriously we take our work. Click here to book in. The team look forward to meeting you!
We strive to offer affordable, quality care which is worth the money. We understand finances can sometimes be an issue, so we provide a Denplan dental care program with various levels of protection to cover you. This includes a 'pay as you visit' plan and payment plans for treatment to help spread the cost, starting from just £12.00 a month. For more information, view our Denplan page.