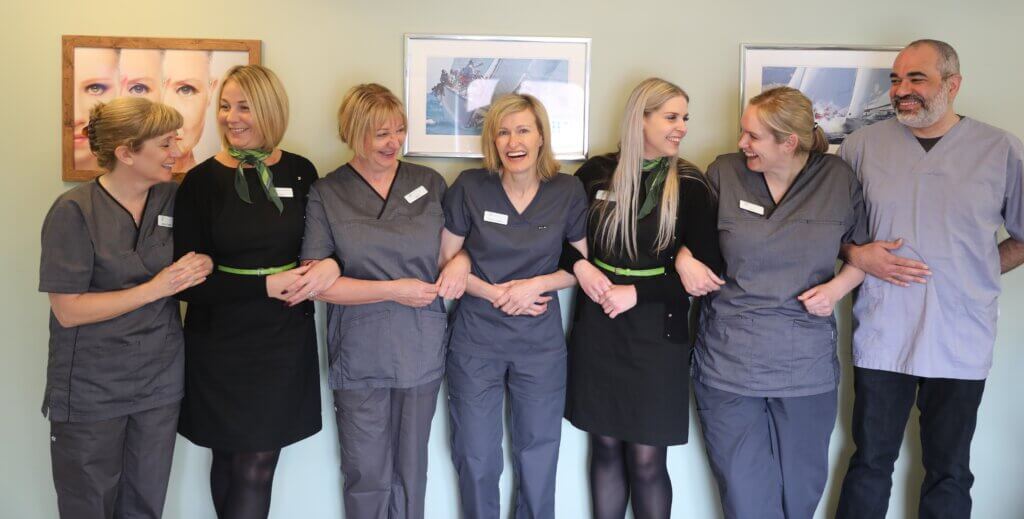 Meet the Team

At Wickham Dental our highly skilled, friendly team shares the same single vision: we put you first. Together, we are dedicated to providing you with a first class experience, from the comfort of our reception to the very latest innovations in dental technology. We make sure you have the best possible care from the second you walk through the door. Our dentists adhere to the rules governing the profession under strict guidance from the General Dental Council (GDC) "Standards for Dental Professionals".
Dr Lizzie Judson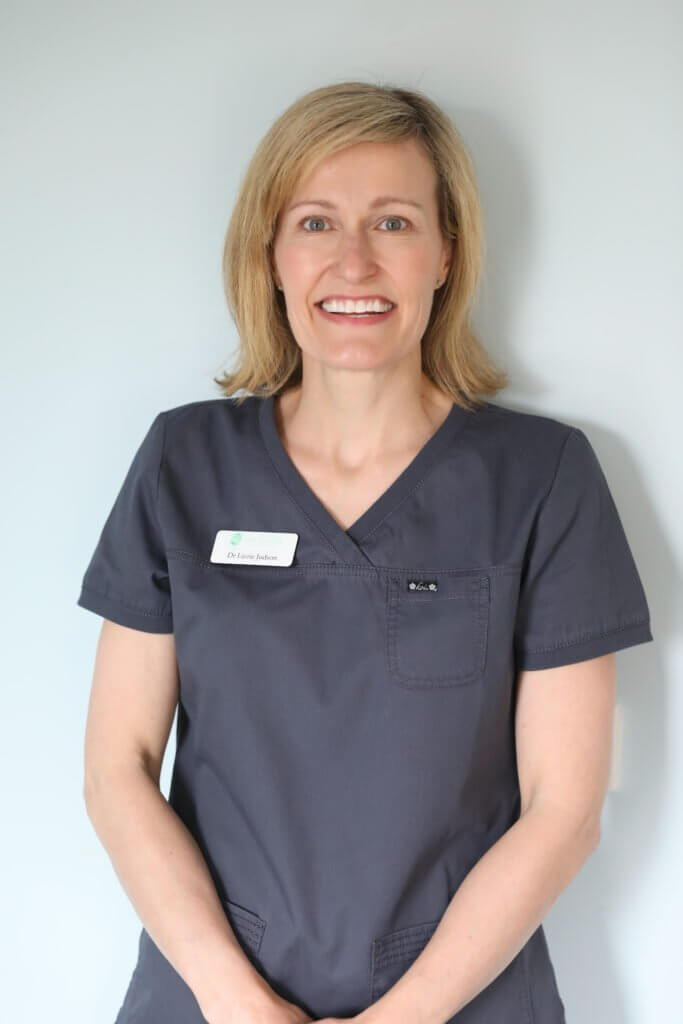 Dentist
BDS University of Bristol 2001
GDC No. 79135

Joining the practice in 2009, Lizzie qualified from Bristol Dental School in 2001 and had previously worked in London and Essex. She later became a co-owner of the practice in 2011.

An expert in general and cosmetic dentistry, she studied in the USA at the world renowned 'Pankey Institute' which provides advanced training to solve complex oral health problems and restore teeth to a full, natural appearance.

Lizzie has special interests in dentistry, which include restoring full mouths with damaged teeth back to full health and creating a patient's ideal smile with the help of veneers, orthodontics or whitening.
Lizzie is passionate about providing orthodontic care for children and adults. Lizzie helps our patients with anti-ageing: wrinkle smoothers, fillers and prescription daily skincare.

But her main focus is patient care, with every individual being reassured of their options so they can make an informed decision on treatment which they are comfortable with.

Married with two boys, Lizzie also took a career break in 2004 to train with the Olympic sailing team prior to the 2004 Athens Olympics!
Dr Jonathan Hall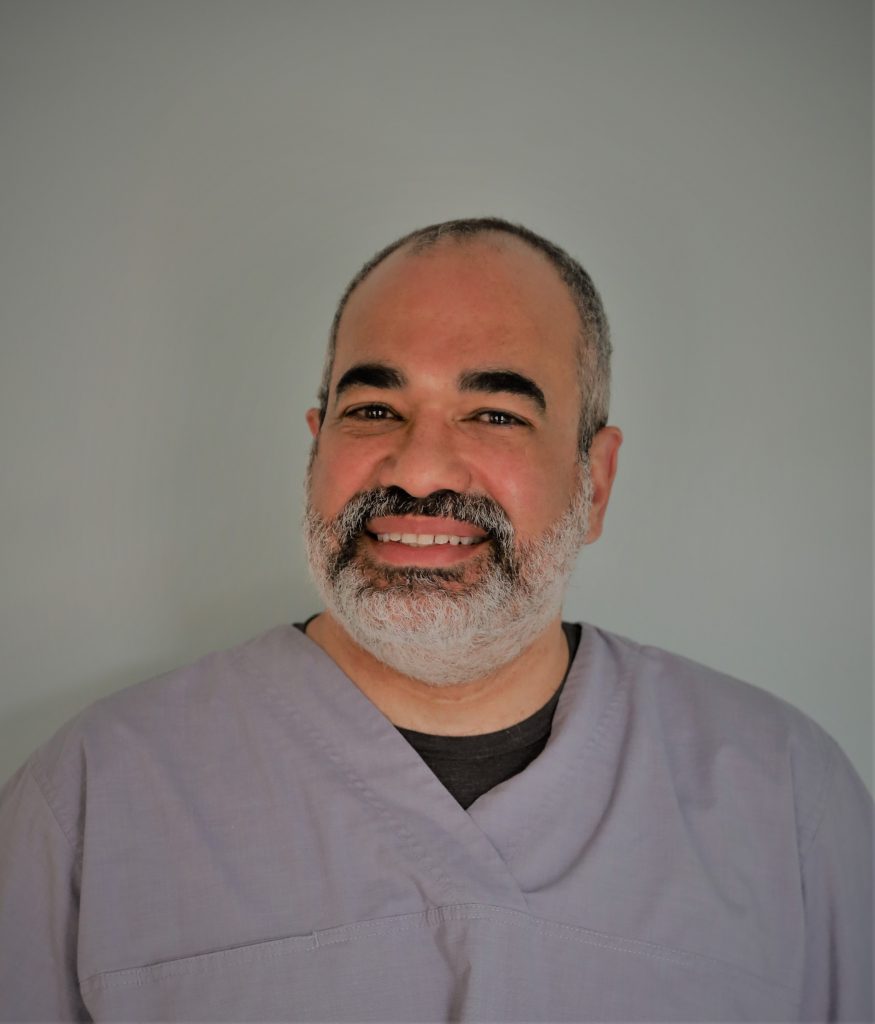 Dentist
MScDent University of Copenhagen 1994 Tandlæge 1997
GDC No. 80289
Practice co-owner and Principal Dentist Jonathan Hall qualified in Copenhagen in 1994. After 2 years with surgical training in the Danish Navy, Jonathan has worked exclusively in private practice for nearly 25 years.

He completed a year-long certificate course in Cosmetic and Aesthetic Restorative dentistry and enjoys transforming patients' mouths and smiles.

Jonathan has a special interest in Implant and Restorative dentistry, and has placed and restored thousands of dental implants. He has undertaken extensive postgraduate training worldwide. He is currently enrolled to complete his MSc in Implant Dentistry at UCL. He provides advanced dental treatments at his practices in Wickham and Harley Street.
He takes a keen interest in advances in digital dentistry, using the latest technology for patient assessment, planning of surgery, and for designing beautiful smiles. He works in close collaboration with many of the UK's top dental technicians and laboratories.

Outside of dentistry, Jonathan enjoys tennis, hiking in alpine landscapes and skiing.
Dr Vladimir Fazekas
Dentist
MUD Kosice 2002
MSc Rest. Aesth. Dent. (Manch.), MBA (Healthcare), Cert. Rest. Dent. (London), DPDS (Bristol),
MFDS RCS, MFGDP RCS, CGDent
GDC No. 100899
Vlado has offered private dentistry within the UK for over 15 years. He has a strong interest in Cosmetic Dentistry, Prosthodontics and Restorative Dentistry.

Before focusing on clinical work in private practice, Vlado was a university clinical teaching Fellow and until recently, he worked at the prestigious King's College London teaching Prosthetic Dentistry, the field of dentistry concerning how to restore and repair teeth.

Vlado has completed a number of postgraduate qualifications, including a master's degree in Restorative and Aesthetic Dentistry in 2016, from The University of Manchester, a diploma in Postgraduate Dental Studies in 2018, from the University of Bristol, and an MBA in Healthcare Administration in 2020.

He recently gained both Memberships of the Faculty of Dental Surgery at The Royal College of England and an MFDS RCS Scotland.

Vlado enjoys supporting more nervous patients and is considered to be a calm and approachable clinician by patients and staff alike. Alongside his colleagues, Vlado encourages patients to consider treatment options preserving as much of their natural teeth as possible whilst achieving the best cosmetic outcome.

Vlado takes particular pride in providing minimally invasive, restorative and aesthetic dentistry, helping his patients to enjoy comfortable dental care whilst achieving the smile they've always wanted.

In his spare time, he enjoys running, going to the gym, photography and travelling.
Catherine Jelliman
Dental Hygienist/Therapist
GDC No. 297094
Catherine joined the treatment team in 2021. She holds a BSc (hons) in Dental Hygiene and Therapy. Her manner is both gentle and professional whilst ensuring that she motivates and inspires patients to improve their oral health and prevent dental disease.
Elaine Williams
Dental Nurse
NVQ L3 Oral Health Care: Dental Nursing & Independent Assessment City & Guilds 2006
GDC No. 115838
A highly qualified and experienced Dental Nurse who has worked in the profession for over thirty years, working at Wickham since 2006.
"I enjoy all aspects of dentistry especially implants and smile makeovers. I have a caring nature; my aim is to make patients feel at ease and help provide the highest possible care within a relaxed and friendly practice. It is a privilege to be part of the dynamic team.
Laura Plowman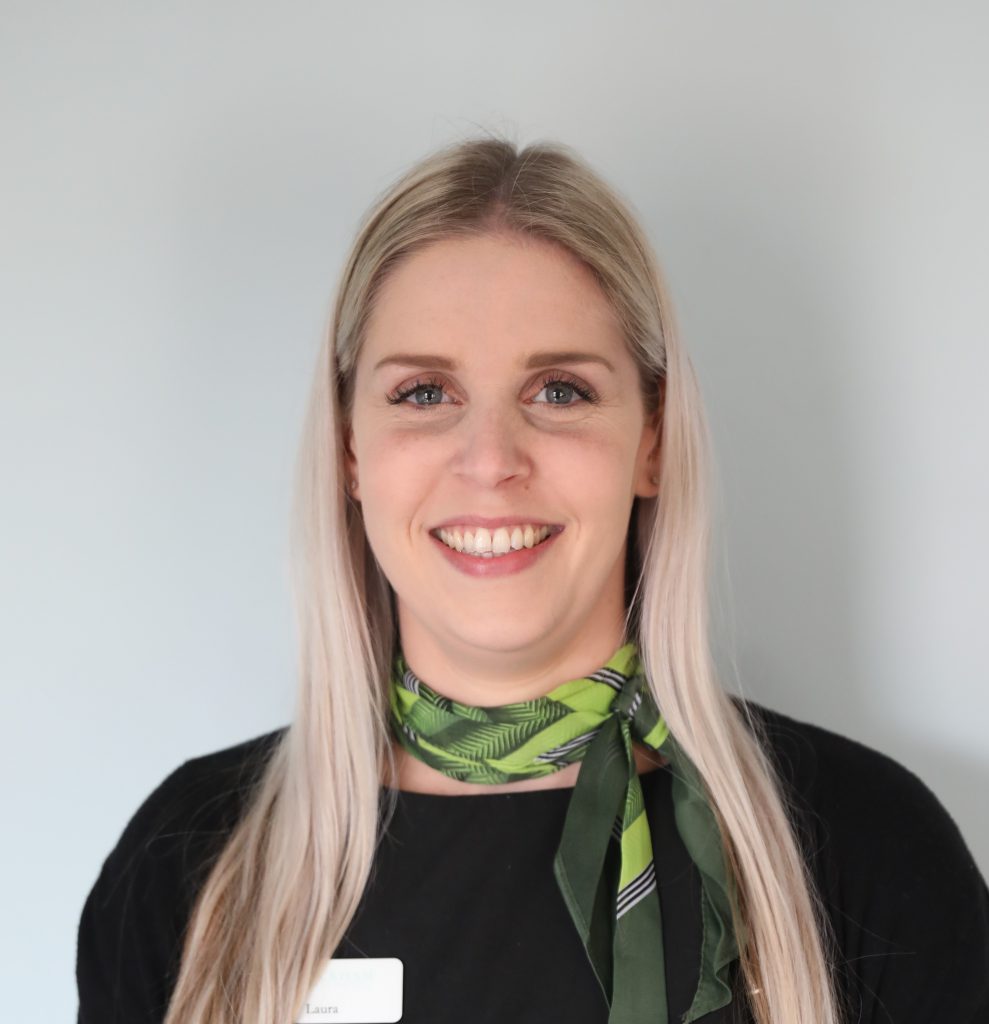 Dental Nurse
Diploma in Dental Nursing Level 3 QCF City & Guilds 2017
GDC No. 273305
Laura started her Dental Nursing career in 2015 and gained the National Diploma in Dental Nursing Level 3 qualification through Eastleigh College. She is completing her specialised qualification in Dental Implant Nursing to assist Jonathan with complex surgical procedures.
"I am very pleased to be part of the wonderful team here and really enjoy all aspects of the job – I especially find that I get a lot of job satisfaction when we can help patients by restoring their missing teeth or giving them more confidence from improving their smile".
Laura lives locally in Wickham with her son.
Lucy Lovesy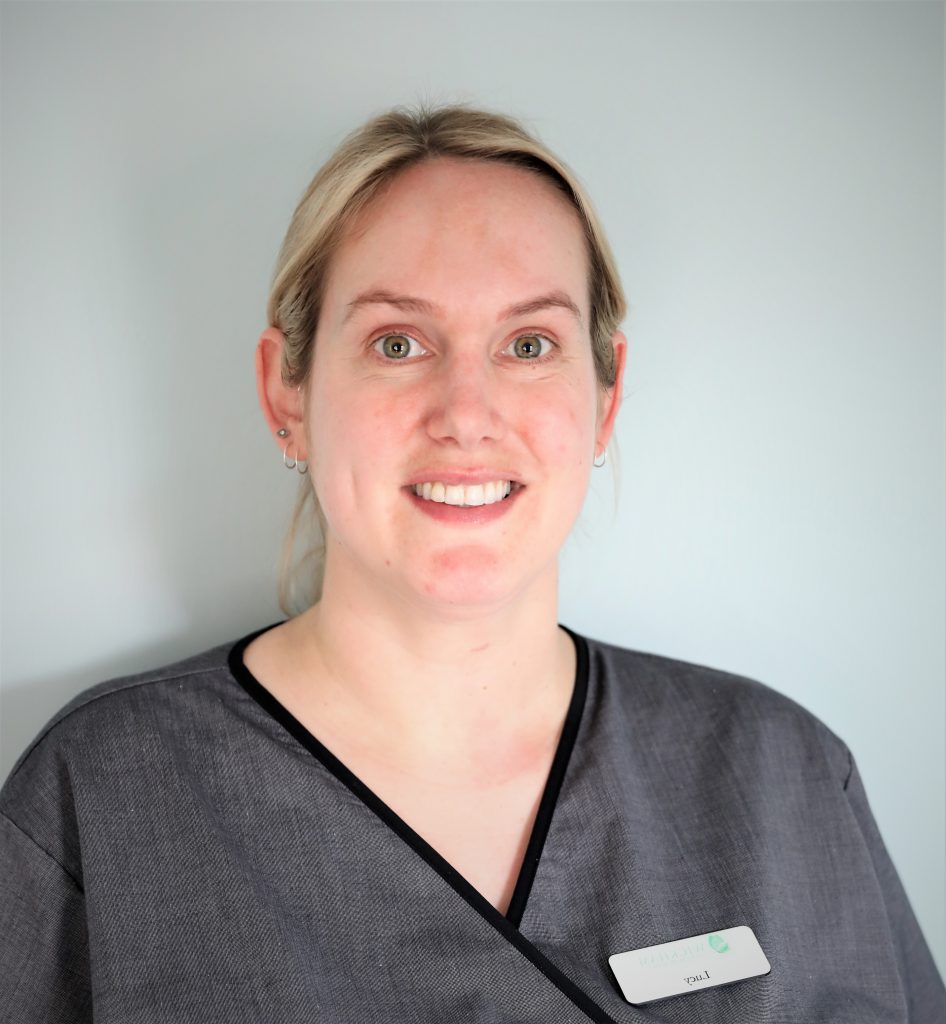 Business Administrator
Lucy is a qualified dental nurse with several years of experience. She has recently rejoined us in an administrative role at Wickham after a 2 year career break. You will meet Lucy's smiling face on arrival at the practice. Having a strong clinical background enables Lucy to confidently discuss an extensive range of treatment options with patients, ensuring that they fully understand and are comfortable with the options available to them.She enjoys meeting patients, getting to know them and helping them to achieve their dream smile.
Lucy lives locally, is married with 2 lovely boys.
Tracey Wake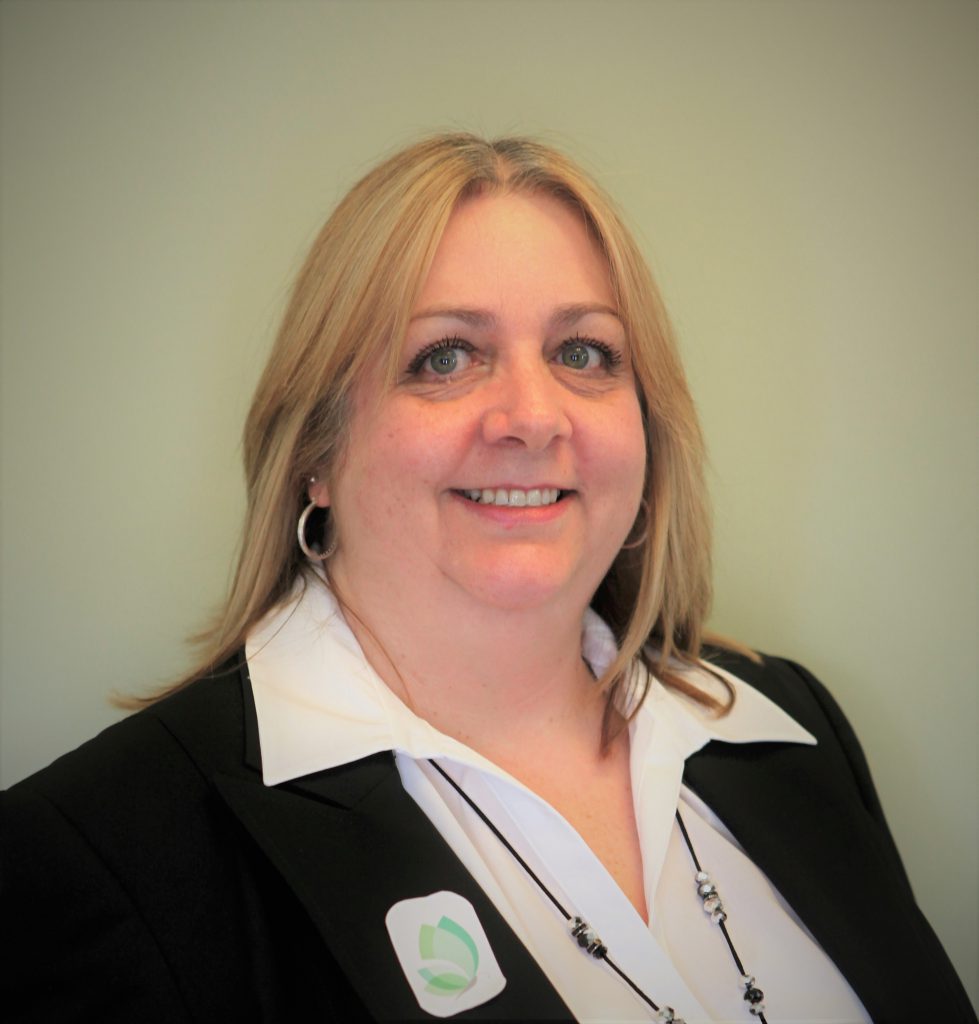 Office Manager
Tracey has been at the Wickham Dental practice since 2005, and is a familiar face to most of our patients. She loves to chat to our patients both on the phone and in person, she is calm, friendly and goes out of her way to make all the patients feel very welcome.
Outside of work Tracey is married with 2 grown sons, and more recently a proud grandmother.
Emma Reddin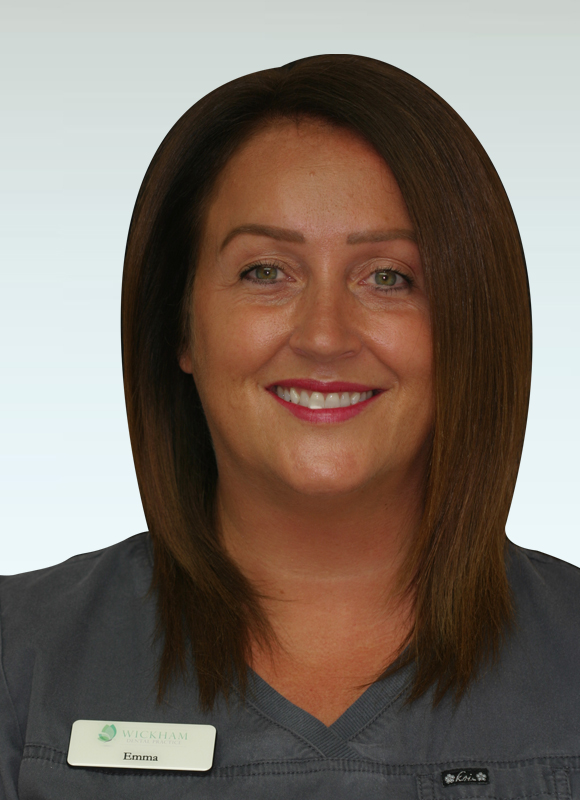 Dental Nurse
National Certificate NEBDN 2001
GDC No. 156367
Naomi Grundy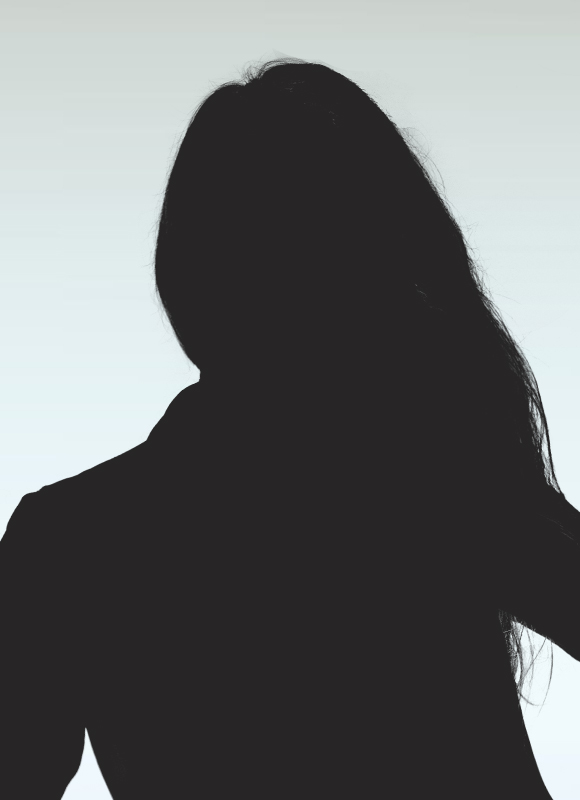 Dental Nurse
Verified competency in Dental Nursing
GDC No. 138057
Clare Soper